Why my VCR deserved to die: the whinge to Sharp
This letter is from 1993, complaining to Sharp about how unreliable this VCR was. They never replied. It continued to break down for years afterwards, until it was destroyed.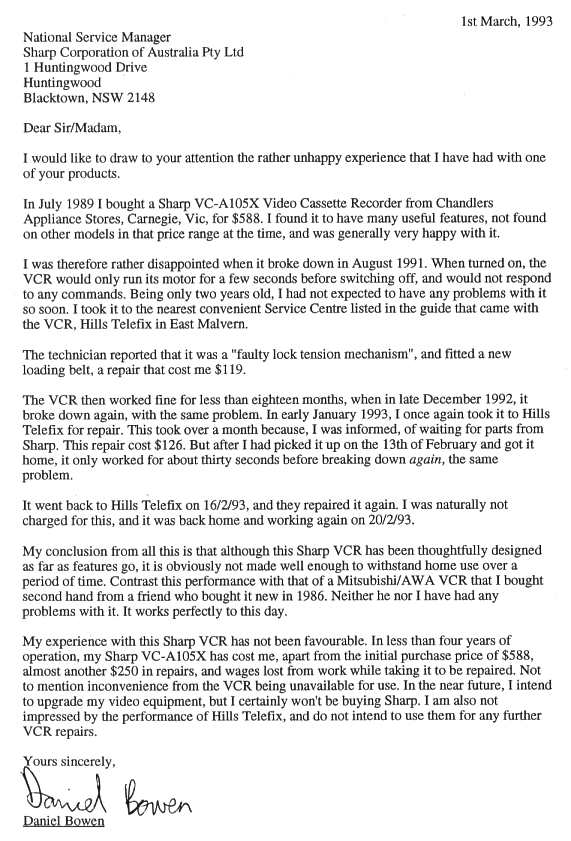 ---

- How To Destroy Your Video
Don't try this at home, kids.
Copyright (c) 2001-2003 Daniel Bowen. Special thanks to Josh and Cathy.